With 4,500 visitors per hour on weekdays and 8,000 per hour on Saturdays, Karl Johans gate is Norway's busiest and most popular shopping and restaurant street.
Karl Johans gate is Oslo's parade street with the annual Children's Parade on Norwegian Constitution Day, May 17th, and includes landmarks such as the Parliament and University building, National Theatre, Oslo Cathedral, and the Royal Castle.
The street starts right above Oslo Central Station, and is easy to find for both Norwegian and foreign visitors.
Karl Johans gate offers a good mix of both chain concepts and high-end stores, and is also a popular place to establish restaurants.
Thon Eiendom has approximately 30,000 m² of business premises with good visibility in Karl Johans gate:
Karl Johans gate 1, 2, 5 og 6b
Karl Johans gate 5-7 / Arkaden Shopping
Karl Johans gate 10
Stortorvet 2
Karl Johans gate 16 og 19
Karl Johans gate 25
Karl Johans gate 35
In addition, we have several properties in side streets such as Kongens gate, Øvre Slottsgate and Universitetsgata.
Interested in premises on Karl Johans gate?
We can help you find the right premises for your concept.
Want to know more about our premises in Karl Johans gate?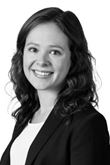 Madeléne Jordsjø
Property Manager, Commercial property
Shobeir Razavinik
Property Manager, Commercial property