Storgata runs parallel to Torggata and is home to a variety of well-known stores, niche boutiques, as well as popular places to eat and drink. Gunerius shopping center is located at Storgata 31. (Storgata is currently under development).
Storgata houses several well-known concepts, such as Intersport, XXL, Kaffebrenneriet, Eplehuset, Joe & the Juice and Standard. There are also a number of clothing shops, pharmacies and restaurants.
Running between Storgata and Torggata, a passage called "Strøget" is an attractive and trendy passageway that is buzzing with life. There are several exciting concepts here, including Angst Bar, Perestrojka, Cafe Sør and Uhørt, which are all popular dining and night spots. Adam & Eva hair salon is also located here.
Are you interested in renting commercial property on Storgata?
We can help you find the best solution for your concept.
Would you like more information about our properties on Storgata?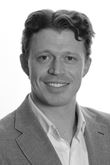 Hans Jørgen Hansen
Assistant Property Manager, Commercial property